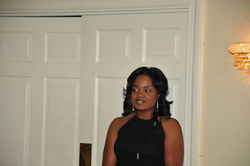 November 12, 2017 1:59 am
Leave your thoughts
To: kenthephotogr49@hotmail.com
Hi Ken,
You did an excellent, excellent, excellent job on my Father's Retirement Party on 10/7/11.
I would recommend you to anyone for your professionalism, punctuality, flexibility and quality of your work.
You are definitely the expert when it comes to photography.
You really captured the essence of my father's personality that was evident in the impromptu shots. '
My family photos are timeless. My family and I will cherish the memories for years to come.
I appreciated the promptness of the photos less than a week! You are the best!!! Great at what you do.
Thanks a bunch!!!
Ladon