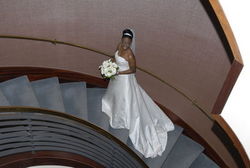 November 12, 2017 2:06 am
Leave your thoughts
To: kenthephotogr49@hotmail.com
Hello Ken
Thank you very much for the photos. I must apologize for just getting back to you.
It has been very busy on our end with the baby almost here, family and work.
We will be getting some of the larger photos framed. The photo book is nice.
We appreciate your work Ken.
Have a good evening,
Terry and Nadine (CONNECTICUT)
WEDDING LOCATION: THE CARTER CENTER ON FREEDOM PARKWAY IN ATLANTA