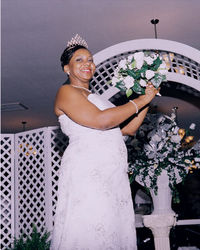 November 12, 2017 2:08 am
Leave your thoughts
TESTIMONY: Subject: Thank You – Our Pictures are Beautiful
Dear Ken,
Charles and I must tell you that we are very happy with our final album. It's kind of sad that we won't have any more picture to look forward to from you. You did a phenomenal job with our wedding photographs, and we made a good family friend along the way.
Thank you so much, and my mother is going to be floored when she gets her gift and see the album.
Ken, if you are ever in Atlanta, or need anything that we can help with, please let us know.
Our warmest regards to you and yours.
Sincerely,
Charles & Natalie Kelly (ATLANTA, GA.)
WEDDING & RECEPTION: Snella's Place (Statesboro)